Los Angeles Locksmith | Locksmith in Los Angeles | Locksmith Los Angeles | Locksmiths In Los Angeles California
Call Us At (323) 843-0123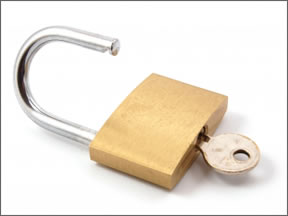 Los Angeles Emergency Locksmith Services
If you just got locked out of your office, your home, or your car, it's a major hassle. You need to get on with your work, your responsibilities, or your family fun. You don't want to waste any of your precious time actually trying to break in to your own place of business, your own house, or your own car, and be mistaken for a burglar! Don't even stress about it for a minute.

We're here, right now, to help you.

When you have a locksmith emergency, DON'T PANIC.
JUST CALL (323) 843-0123 ~ we'll be there in 15 minutes or less to get you out of a jam.
Wherever you live, or wherever you got stuck without your keys in the greater Los Angeles, CA area, our expert mobile locksmiths here at Los Angeles Locksmith will come to you.
If you have a locksmith emergency, it's usually due to the following:
You locked yourself out
You don't remember where your keys are
Your keys have been stolen
Your key broke off in the lock mechanism
You forgot the combination to your safe or padlock
Not only that, locks can also fail due to:
Very old locks or keys
Faulty lock construction
Break-ins or vandalism
Safe or padlock malfunction
Weather hazards
No matter what the reason, a locksmith emergency is always aggravating. But don't worry. Our highly trained locksmith experts are here for you 24 hours a day, 7 days a week ~ to meet every lock and key need you may encounter. All of our emergency locksmiths are insured, bonded, and licensed, with thorough background clearance, so you can rely on us, no matter what locksmith emergency you're facing.
CALL NOW! (323) 843-0123
At Los Angeles Locksmith, we'll be there in 15 minutes or less to provide the perfect locksmith solution for you.